1.2 e-Commerce  
e-Commerce is a sub-set of e-Business that relates to actually trading on the Internet. It adds an online revenue stream and thus opens the door to businesses trading online without having physical business premises open to the public. This approach often lowers the barriers to entry for entrepreneurs. For consumers, it means that shopping is more convenient as it can be done over the Internet and because the business never closes. Disadvantages may include not being able to physically inspect the products and, for some, they may be uncomfortable about using a credit card online.
Taking a business online opens the opportunity to expand the market reach of the business. It opens the door to the world. Much has been written about expanding the reach of business but one must take stock of the appropriateness of this strategy. Service based

businesses

may be restricted to servicing their neighbourhoods. Also, chasing new business at the risk of losing existing customers is ill advised. A business can increase its sales turnover by getting more customers, getting existing customers to buy more and by getting existing customers to buy more often.
Diluting the attention of the business to existing customers in favour of chasing new online markets is ill advised.  Increasing profitability is best achieved with a focus on two key performance indicators:
increasing turnover and keeping it at the new level plus decreasing costs and maintaining them at the lower level.
1.3 e-Marketing
Take The Test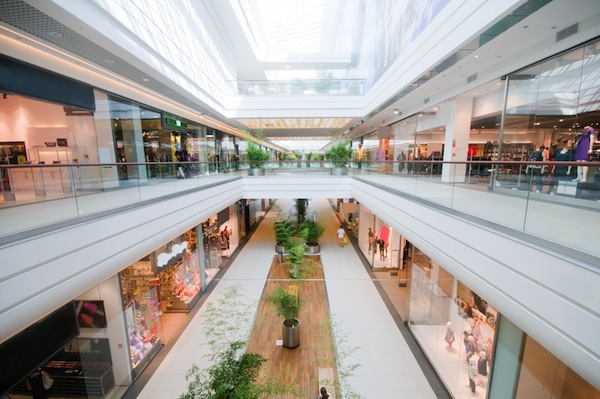 .
Close your eyes and shop any shopping mall in any city.  When you step out, take the test. What did you do?  The chances are that you looked at products, and you kept an eye open for deals and specials.  Will you return? The chances are that you will.
Now repeat the exercise, but this time, do it in the comfort of your home. Browse the websites of the SME stores in the mall. When done what did you look at?  The chances are that you looked at one "ABOUT US" page after another. Will you return? The chances are that you will not.
What's the SME challenge? To offer products and service packages online that can be browsed with "Calls to Action Deals" to excite and get browsers to convert to being buyers.
e-Marketing encompasses all aspects of marketing an enterprise on the Internet. The nature of the marketing will change depending upon the objectives for the website, blog, shop or showcase, etc. Some sites may be optimised as calls to buy a specific product or service; others may be offered to gather opinion, to entertain or to provide information, etc.
The purpose of e-Marketing is not new; it is to attract customers and to establish trust. Small business can establish trust by offering links to Linkedin profiles of their key executives.

Customers are attracted to sites that offer entertainment, researched insights and other valued content. Having content managers such as a blog on a website will allow you to offer information by way of articles. Maintaining high-quality content will attract and grow a loyal following that will boost your reputation and brand. Bill Gates predicted that "Content would be King" and as online competitiveness increases this fact becomes increasingly more important.
 
High-quality content or "rich content"  refers to content that is in demand.  Establishing what is in demand can be done by listening to the established "buzz" on the internet. Establishing demand can be done in many ways including the following:
Ask your customers. If you do not have a blog, you could conduct a phone survey to establish their areas of interest. You can pose questions on your Facebook page or ask your Twitter following.  Having an established social media following will be a great help. If you do not have an established followings on social media sites, then you can pose questions and gauge responses on other established forums such as on Linkedin Groups.

In a Google search window, begin typing in a phrase that relates to your area of interest. Google will predictively offer alternative options that are drawn from what users are searching. This can also be done in a YouTube search window. If you do the same on www.soovle.com, you will be offered popular search keyword/phrase ideas that are drawn from Amazon.com, Answers.com, Bing.com, Google.com, Youtube.com and Wikipedia.com

Use Yahoo Answers or Quora to assess the nature and extent of questions that are being asked. Alltop.com is a site that suggests popular topics in a variety of niches.
There are a number of e-Marketing channels that can be explored to attract traffic to a site. Taken as a whole one must try and test the options and find what works for you on your budget. In the chapters that follow the need for keyword research will be unpacked as will be the methodology to do so.
Keyword research is about discovering the form and nature of the demand for your information, goods and services. It will inform you about what people are looking for. It is a process that can be a huge data analysis task. In this regard, cost-effective data analysis software is available to assist you. For those that are Twitter followers using optimal keywords is similar to successfully hashtagging topics. #hashtagging will also be covered later on.
In addition to keyword research, one needs to understand the strengths and weaknesses of the competition before designing an e-Marketing campaign. When you have established how your competition attracts traffic to its online sites, you will have a sound understanding of the marketplace.  You need to research your online competition so as to understand their use of online traffic generators.  Traffic generators such as Adwords, affiliate marketing, network marketing, backlinks, generic SEO and other mechanisms need to be assessed, and the value of each needs to be understood?  We will cover the need to "listen to online buzz"  before designing and launching online e-Marketing campaigns. Many local neighbourhood businesses have no intention of competing with the world.  They have marketing objectives that relate to servicing the needs of their existing clients and those that may be referred by local marketing drives and by satisfied customers. Given that this is the case,  e-Marketing becomes significantly less onerous, costly and complex.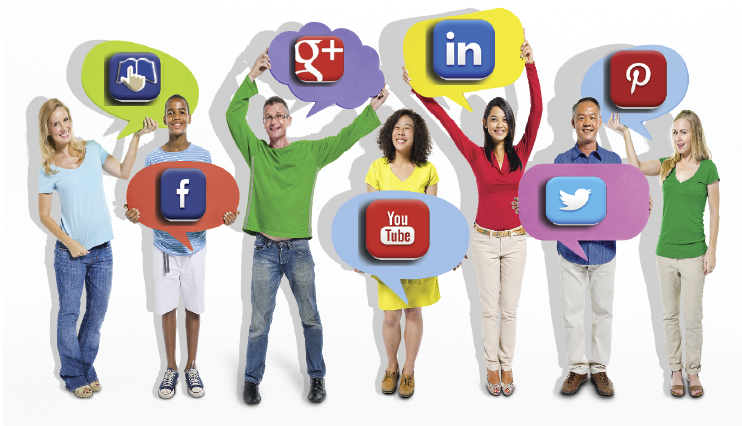 For those that do seek to find and trade in a profitable niche in the worldwide marketplace it is suggested that you start with finding the market, then the niche, followed by the marketing campaigns and as a final step that you find the product that will satisfy the demand that you will have established exists. All too often enthusiasm dictates that you start with a product that you are passionate about. If you have established that a market exists then, it is easier to find a product to meet the existing demand than it is to create a market, from scratch, for a product that you have acquired. This matter will be discussed sometimes as it is the reason for many online trading venture failures.
Time and again, one finds that the allure of new markets is answered before existing markets are exhausted. In existing markets neighbourhood opinion can be strengthened and this can be used to expand market share. Also, small business should explore customer needs and determine if there is the prospect of upselling the existing customer base with needed goods and services. Selling more to satisfied customers, by way of adding to your range of offerings,  is easier than selling into new markets.
It is important to understand that there are different types of items that can be sold online. These include; digital information products that can easily be delivered by download into any marketplace in the world, services that must be rendered at specified locations, physical products that need to be supplied via an established supply chain and products that will be collected from a physical location.  These classifications are important as you may wish to consider an online business where the location of the owner is irrelevant to the location of the customer. The attraction of this is that you can live anywhere and target selected marketplaces where you trade in selected currencies. The latter option opens the door to exciting lifestyle options; living in the snow, next to a lake, on a mountain or on an island hideaway become choices by getting the internet to work for you in the supply of digital products and your role can be customised to suit the time and duration that you wish to work. You will be introduced to options, below, where you can set up a business to earn recurring income that is based upon the internet and on the efforts of others.
The guidelines that follow will explore the objectives for new and existing websites.  Should your objectives include attracting an external audience of new customers then, the keys to success will be distinctly different from those that will address meeting the needs of an existing internal audience.
In most circumstances enhancing effectiveness will involve asking questions such as:
Does it promote conversation?

Is the content interesting and is it fresh?

Does your site showcase products and guarantees?

Does it have a call to action?

What are your objectives for the site?

What is the feedback on the user experience on your site?

Is it designed to capture leads?

Is it optimised for sales conversion?
All too often local businesses get a website made for their businesses without defining and tracking measurable objectives and e-Marketing opportunities for the site. Google Analytics and Google Webmaster Tools are free and should be used to determine if a site has traffic and where the traffic comes from.  The owners of physical businesses may not do the shop fitting, plumbing, carpet laying, delivery and more. So too with an online business, the owner may not track the website analytics to optimise the e-Marketing opportunities available as they may think that launching a website or online shop is all that is needed.  Without online e-Marketing or offline marketing, an online website or store will most likely not be found on the Internet.
Within an e-Marketing plan, the use of blogs is encouraged. On-site, blogs are great for delivering content in a way that gets user participation. Blogs that are integrated with Linkedin so as to place blog topics on Linkedin pages, as well as blogs that are integrated with Facebook for the same purpose, are excellent marketing tools. The www.Webo.directory Blog Builder that was used to build this site, as an example is integrated with Facebook and with LinkedIn. A user that is logged in to their Facebook or LinkedIn accounts can select the share option above. This will place a topic on their social media site, and the topic will be shared with their friends or connections. We call this viral blogging as the potential for a topic to go viral is only dependent upon the attractiveness of the content. When your friends share with their friends, etc., you will soon be marketing to a huge audience.  
Small local businesses that are pressed for time should at least have a Facebook site to gather social media exposure as well as for the opportunity for external conversations.  Blogs and Facebook pages build credibility because users can see the opinions of the current customer base. They are also destinations where satisfied customers can advocate your goods and services to their friends by simply "liking" your content.  Customer advocacy is a powerful marketing channel that should be actively encouraged.
e-Marketing is about securing traffic for your site, it can be engineered, borrowed or it can be bought.  It should be noted that online search is weighted in favour of results that may be sought by females rather than males. Some estimates put this bias as high as two to one.  While generic SEO is often seen to offer the opportunity for free traffic it more often than not is the most expensive form of securing traffic.  As the Internet grows the chances of trading in a niche marketplace that has little competition is slight. The reality is that most niches will require approximately 10,000 backlinks, article marketing, and active social media, as a start, to get a "page one - top ten"  Google ranking.  Achieving this profile will take a full-time effort from a group of people. This will normally be costly. Local small business should, in these circumstances, begin with looking at offering online convenience that is promoted by offline marketing campaigns.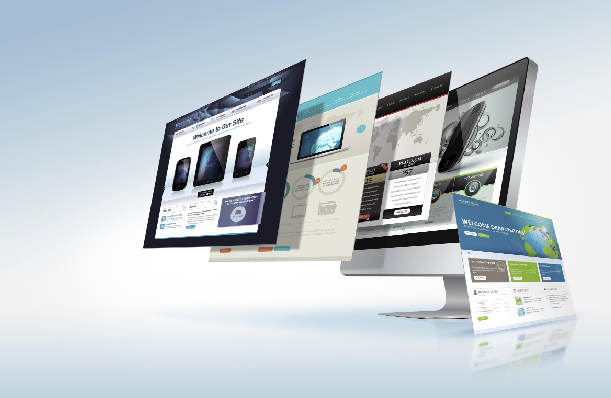 From the start, the Internet grew on a worldwide platform. Search evolved on a continuous basis in line with content growth. As the content on the Internet continues to grow exponentially so the search algorithms will have to be adapted to produce meaningful search results.  If Google, as an example, is no longer able to offer search results that meet the needs of users then they will have to adapt to retain their customer base. As the "game plan"  adapts to the ever increasing number of players on the field, it is my prediction; that local directories will become increasingly more popular. When one searches for specialist information, the ability to access the worldwide body of knowledge, is often desired. When searching for a local service provider, a search result of thousands of options is, at best, an irritation.  The dynamics of this interplay between the need for being well ranked in local vs. international search results will define the optimum approach to cost effective e-Marketing.  
The www.Webo.directory suite of directories offer a customised Google Search that restricts search results to the directory being searched. This means that mobile phone users will find that search is fast. It will also be economical as restricting results to local options means that data transfer is minimised.
Buying traffic with the use of Pay Per Click (PPC) AdWords requires research to ensure cost effectiveness. You should note that you are paying for taking "eyeballs to information" rather than sales. Once again small business is faced with employing assistance to ensure a cost effective adword spend. Small business will need to assess if they have the expertise to test ads and find those that do convert. An alternative is to appoint an affiliate marketer who markets your products for a success fee.  An affiliate marketer is thus essentially a middleman between the merchant and the customer. They drive traffic to deals and get paid a success fee based on sales.  Network marketing, on the other hand, looks to product or system distribution via a multi-level-marketing (MLM) hierarchy.  Affiliate marketing and network marketing are two mature options for making money online or for distributing your products.  
e-Mail marketing campaigns have the potential of being a cost effective marketing channel, but it is plagued with spam probabilities. Building an opt-in list of satisfied customers is recommended. Growing your list is really in the domain of attracting bees to honey! Focus on creating the honey and the bees will come! Often this principle revolves around offering sought after information, gifts and or competition prizes in return for users opting in to receive further correspondence and or offers. Once the "bees have been attracted to the honey" you will need to capture these leads and to convert them into buyers. A managed professional online lead building tool is the equivalent of having sales staff on the shop floor. Would your offline business survive without sales assistants? If not, then you need a managed list builder. This will be covered later on.
At a high level, you can pay for e-Marketing, or you can get others to do it for you for a success fee. The appointment of others to market for a success fee can be managed on a one on one basis, or it can be managed by an intermediate company.  Should your product have a sufficiently low variable cost so as to generate a large margin, then affiliate and networking marketing need to be investigated to establish the viability of this approach to generating sales.
Often the research and development costs that relate to product creation are huge but variable costs are insignificant. Examples include beauty products, heath and wellness products, digital "how to" manuals, etc. As an example, the cost of a bottle of pills may be insignificant, but the research and development costs of developing the formula may have been huge. In this case, profitability may depend on generating a very large number of sales. If the company does not have the resources for an international marketing campaign it may, for example, consider network marketing as it could, perhaps, see the appointment of many of sales agents in a relatively short period.
I hope that I have nudged you to reflect upon your plan to go online. If so, please share the link to this topic with your friends on Facebook and with your Business Connections on LinkedIn. To do this log into your preferred social media account and then click the share option at the top of this page.