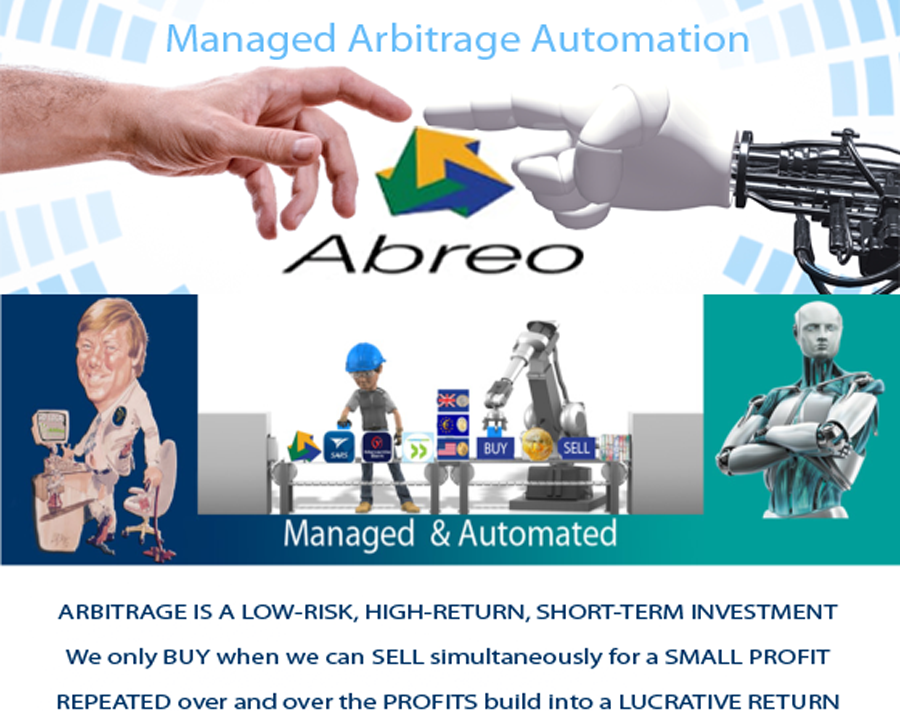 ​
We charge a setup fee, a monthly subscription and a success fee. We do not follow the norm of charging either a % of the profit or % of the capital traded. All Transaction or Exchange Charges are recouped from gross margins by forex or exchange suppliers.
Our "Waiting Game" success fee is payable only after an invested capital account is tripled. In other words we charge a success fee that only kicks in after an account, opened with R100,000 has a balance of R300,000; this is your initial Capital of R100,000 plus your accumulated pre-tax net trading yield of R200,000. To earn a bonus, we must work your money for you to deliver above-average returns. In short, our "Early Bird" success fee is payable only after an invested capital account is doubled.
BOTS offer Automation - they are not Automatic. We monitor their effectiveness in the markets that they are deployed into, and we terminate the use of underperforming Bots and set up alternatives in the same or alternative markets. Suppose a SA Bot set up to simultaneously buy offshore (in Euros) and sell Bitcoin in SA is not doing as well as an in-house UK exchange that buys Bitcoin in GBP and sells in SA. Alternatively, a Bot that buys Bitcoin in the Bahamas in USD and simultaneously sells in SA may be preferred.
Nobody in the market offers to monitor, set up and exchange underperforming arbitrage BOTs that are set to work your money to optimise your foreign exchange allowance. Doing this makes us unique. We trade out of the markets that perform the best. The old "Hong Kong" exchange relocated to the Bahamas after Hong Kong was handed back to China and it rebranded itself to be the FTX exchange. This is one of the markets that we trade.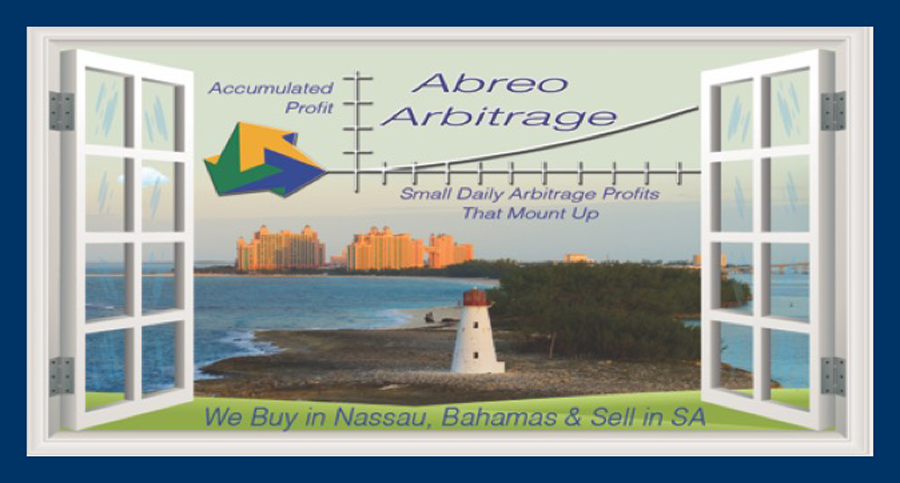 Please read on should you require more detail.
WHY DO BOTS PERFORM DIFFERENTLY?
Remember that you can only run your arbitrage strategy until your foreign exchange allowance runs out. The critical variables are TIME and FOREIGN EXCHANGE ALLOWANCE.

Unlike the Johannesburg Stock Exchange (JSE) for Listed shares, there is no one central crypto exchange. Each public and private crypto exchange operating in SA has a different buying and selling price because each has a separate SUPPLY and DEMAND influencing their prices.

As a result of supply and demand for various coins, prices differ on SA exchanges. Thus if you are selling a "top ten" coin, the price received will depend on when and where you sell it. The current top ten traded crypto in South Africa are Bitcoin (BTC), Ethereum (ETH), Cardano (ADA), Tether (USDT), Binance Coin (BNB), XRP (XRP), Polkadot (DOT), USCoin (USDC), Dogecoin (DOGE) and Luna (LUNA).

There are hundreds, if not thousands, of exchanges around the world that will sell to you. In fact, within two weeks, you can launch an off the shelf SaaS ( Software as a Service) package and open an exchange anywhere in the world.

Arbitrage is about buying and selling simultaneously. With an account with a FOREIGN EXCHANGE DEALER, you can send funds offshore in a currency of your choice, including, but not limited to USD (US$), EURO and GBP (Pound). Our preferred foreign exchange dealer is well established and reputable; it is a specialist foreign exchange agency that charges on average one-third of the foreign exchange prices charged by mainstream banks.

Foreign Exchange Agencies will quote you on your foreign currency requirements. The thing is that they do not all use the same exchange rate, so what you get can differ between agencies.

Private exchanges trade in the cryptocurrency requirements of their registered traders. Where they have an internal foreign exchange desk, they can cheaply send currency between international locations.

Exchanges charge withdrawal fees, and these are not standardised.
WHAT DO WE DO?
We deploy an established and reputable BOT or Exchange Service on your behalf. Our BOT buys in Euros, USD or GBP. As stated, Exchanges may accept Euro, USD or Pounds, so the buying price differs. There is no central exchange in South Africa. Our BOT currently uses the Luno or the Valr exchange. The Binance exchange is the biggest in the world, but the SA demand needs monitoring. The UK exchange, like Binance, buys and sells on its exchange. Taken as a whole, each BOT will offer different returns.
DIY
You can keep track of all the above matters including the deployment of a Bot yourself.
You can register and log in to www.Trality.com or www.cryptohopper.com, as examples, and build a bot using their Rule Builder or Python Coding Bot builder and do it all yourself.
BUILT FOR YOU
Alternatively, we can monitor and change your Arbitrage BOT to better deliver your strategy for you. If you
sign up for the Abreo BOT, and we will do it for you we may change an underperforming Bot or Exchange.
The market is constantly changing, and so BOTS need constant attention. Alternatively, arbitrage between different international markets may be performing better.
GOLDEN RULES
We will never conduct your arbitrage trading in our name.

Any FX A/C (Foreign Exchange Account), Exchange Account, or Bank Account will always be in your name. We are not an FSP (Financial Service Provider), so you need to speak to your FSP about your investment portfolio.

Arbitrage is a low-risk, high return option. The risks are detailed on this Website see the links below.

Many FSPs advise never to invest without assessing the risk; it is little known that banks do not guarantee deposits in SA, yet they too are low risk.

We will continuously monitor a BOT set up for a client, and we will set up an alternative given significant underperformance on a month to month basis.
THE ABREO BOTS
Notwithstanding anything that any of our support specialists may infer or what may be said on this Website or our Blog, the Abreo Bot is a tried and tested automation BOT Product or Exchange Service deployed on your behalf to automate your Arbitrage trading strategy.
We depict different scenarios in video presentations such as buying Bitcoin on the German exchange, Kraken, for sale, in Rand on the Valr Exchange in South Africa. We stress that illustrated examples are just that, examples, and it is possible that we may deploy a Bot to exploit the differing prices between Bitcoin purchased in USD or GBP for sale in SA.
We automate your arbitrage trading in terms of your strategy as follows:
The Abreo Bot may be our own or another established reputable mainstream

Exchange service that we can set up to execute your defined strategic intent.
Your instructions are in your onboarding document that may be altered at any time by way of acknowledged written correspondence.
IN CONCLUSION
Everything we do, including monitoring:
Your trading foreign allowance timeline

Buy-sell transaction fees in different countries on different crypto exchanges in various currencies

Withdrawal fees and ease of withdrawal effectiveness is included in our fee structure.
There are no hidden fees. We aim to delight our clients by discussing their arbitrage trading results on a person to person basis by email, newsletter, telephone or video conference option. It is about driving small profits to accumulate into amazing returns.