Date :13th, September 2019



Website URL
www.fametattoos.com

Name of Person to Contact
Marc Marc

Contact e-Mail
fametattoos4@gmail.com

Postal Address
1409 West 49th Street, Suite 1, Hialeah, FL,

Postal Code
33012

Hours of Business
Mon to Sat - 10 am – 10 pm, Sun - 12 pm – 6 pm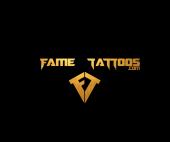 Fame Tattoos is a tattoo shop located in Miami, Florida. We specialize in simple tattoos, traditional, realistic color, portrait, script-lettering, celebrity, color, and black and grey tattoos as well as tattoo removals. We also offer permanent makeup and microblading to help you attain long-lasting and natural-looking eyebrow tattoos, eyeliner tattoos, and lip tattoos. Our other services include hair micropigmentation to give your scalp a closely-shaved look, a variety of body piercings, and tooth gem fittings. We are open from Monday to Saturday between 10 a.m. to 10 p.m., and on Sunday we are open between 12 p.m. and 6 p.m. For more information about our tattoo and other services, please visit https://www.fametattoos.com/ and https://www.fametattoos.com/blog.