Applications & Enquiries: Start a Chat Group, join us, take up a business opportunity & more
HAVE YOUR SAY ON OUR BLOG. YOUR FEEDBACK IS NB. AFFILIATE SALES TRAINING & MORE
Our Comprehensive About Us Flipbook Brochure & More
Links To More Information
Alan Mackenzie
Tel
Tel PA 031828 22 78
---
---
---
Bundle Options
OPTIONS, BENEFITS AND PRICING
Bundle Options are designed to support Communicators that Link to Directory Listings.
When a Neighbourhood Communicator, What's Good Communicator,
Niche Topic Communicator etc is good it will be shared.
For example, when a Wedding Planners eList, A week-end Getaway Travel Guide,
A Best Buys Communicator etc are good it will go viral.
When the button bookmark APP is on the phone Home Screens of many,
suppliers will seek upgrades and the "Business"
that owns the Communicator will be successful
in supplying value added services.
WHAT ARE THE BENEFITS ?
A. Due to low rankings, local businesses are often "not found" on the internet.
B. Neighbourhood opinion on the quality of goods and services is not shared.
C. Web search results swamp SMART phones making easy online search difficult.
D. Neighbourhood residents are spammed with advertising on a variety of media.
SOLUTIONS
A. Consolidate neighbourhood opinion on businesses at one location on the internet & provide access via APP's using universal Bookmarking Technology.
B. Create online neighbourhood market places or malls on the internet.
C. Build a LOCAL online information directory of services and benefits.
D. Reverse the information push to information "on demand" pull from neighbourhoods drawing information from listings, coupon DEALS, websites & eCommerce stores sporting classifieds, fixed price sales and auctions!
A. Residents: Be encouraging. Rate
and review local businesses, their products and their services.
B. Local business: Be encouraged to offer benefits, advice, news, specials, Coupon DEALS & more.
C. Residents: Be encouraged to support, rate & review our featured local suppliers.
D. Local Communities: Be encouraged to get the Directory & your Neighbourhood PREFERRED SUPPLIER List on your phone or PC.
A. Residents: It's affordable. It costs some of your spare time to rate local suppliers and to download our Bookmarking APP to your PC or Phone.
B. Business: It's measurable marketing. You can tally up the response from tap to dial lists etc.
C. For All: It's simple. We build the business listings & you get to have your say.
D. For All: It works. Benefit from opinions on what's good & what's not, specials, deals & more.
SITE BUILDER FUNCTIONALITY INCLUDES
.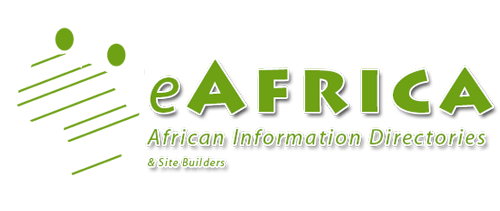 .
Webo: Admin, Development & Design eAfrica: Operations eGauteng: A Directory & Site Builder