Documents

MISASA is a National Organisation with members scattered across the Republic of South Africa.
We differentiate from other AROs where their controlled oversight takes place at either an ATO, Club, Launch Site or Drop Zone.
The Administration of its Member Base functions are performed from an office located at :
15 P.Pinifolia Street
Dana Bay
6500
All facilities, IT infrastructure and Office Equipment are provided by the current duly elected Chairman, as a volunteer, at no cost.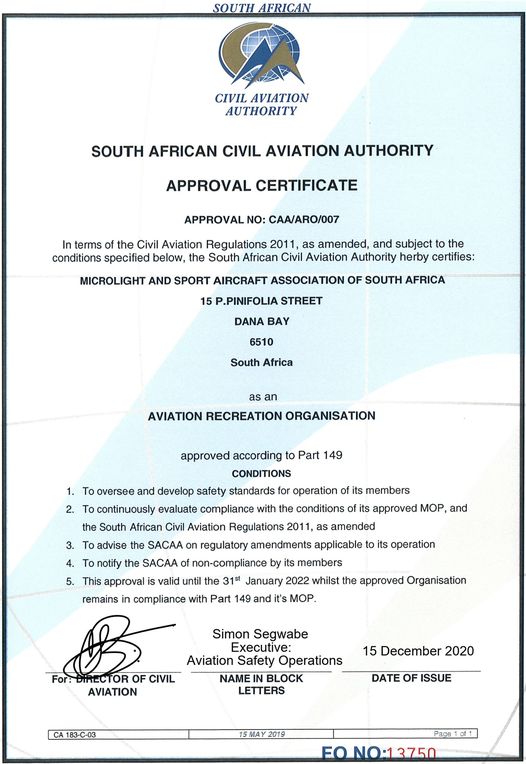 ---
STATUS DATE: 04/11/2020
---
SACAA General Notices and Bulletins
---
During this time, we decided not to distribute monthly newsletters and opted for a sing voice coming from The Aeroclub of South Africa.
All the Communiques can be found on this link ... Aero Club SA NEWS
MISASA's "From the Apron" Monthly Newsletters
---
Downloadable Documents referenced in the "From the Apron" Monthly Newsletters
---