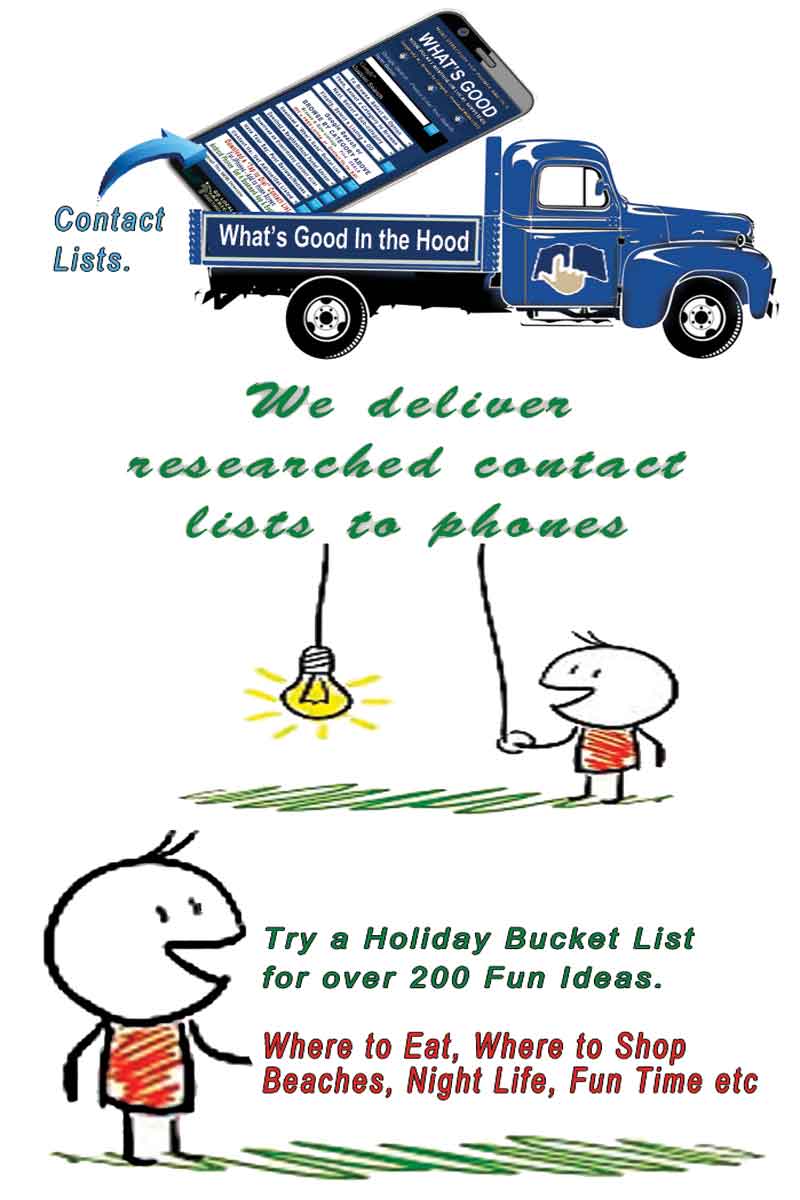 We focus on user information needs
and
we target the following deliverables:
1. GREAT LISTS THAT ARE COMPREHENSIVE
AND DESIRED AS A BUTTON ON YOUR PHONE
We offer quick links to information. Tap to dial, tap to e-mail and tap to link to a website, facebook page or listing. This is our contact list baseline. It is simple to use, handy as it is in your pocket on your phone, quik as the information is just one click away and we focus on the content being comprehensive.
2. DESIRED LISTS THAT ARE SHARED
WITH FRIENDS AND BUSINESS CONNECTIONS
Given the above our lists will be or they will become (with your suggestions and comments) desired. Once they are desired they will be shared by you as social media sharing is just a one click process.
3. LISTS THAT HAVE SOCIAL VALUE
FROM THE PRODUCT OR SERVICE REVIEWS ON PROMOTED PRODUCTS.
Users take comfort in the views of the neighbourhood on the service delivery and product reliability of products and services purchased.
4. LISTS THAT ALLOW YOU TO DO IT FOR LESS
AS A RESULT OF COUPON SPECIALS AND DEALS.
That's it. We research and add value (with your help) to contact lists that we share.