7.5 Keywords in SEO Meta Tags
Search engine meta tags are:
•    Meta Titles ( the top title line in the google search result and the text at the top of your screen)
•    Meta Description ( the following few lines of text in a Google search result
•    Meta Keywords ( the keywords that are presented for search engine crawler collection)
It is important to not overload a page with meta keywords, and it is critical that the site content refers/uses the meta keywords on the site's pages. Balancing the focus on keywords in the Meta tag with page utilisation will ensure keyword relevance, and this will significantly enhance keyword effectiveness. How many keywords should you specify? There is no answer to this question - many agree that ten is too many and as you lower the number so you will find that more people will support the number as being ideal.
It is suggested that you research the keyword marketplace and find as many GEMS as you can. Then use these on your site without overusing them. If you do this, then you will be well positioned on this matter so that you can move on to other matters that need SEO ( Search Engine Optimisation) attention.
   
Where one suspects that many may have difficulty in spelling a keyword one should test it to assess the relevance of the word. If you add a misspelt keyword to your site, then you will need to use it on the site. This may give a negative impression to browsers for remembering that all too often the first impression gained is the last! A regularly used way is to acknowledge the matter as follows:
•    Comment on the spelling, e.g.  At times I have found the word "dogs" spelt as "dags."
•    Add the acknowledgement,  e.g.  dags (sic)
 
What about Keyword Rich Domain Names?  Consider a keyword rich domain name such as www.johannesburgplasticsurgeon.com   The negatives relate to length and the positives relate to ease of remembering the name as it is keyword rich.  Optimally I suggest that you try and find a balance.
7.6   Researching For Trends and Advice
When you first open your online store, you need to generate traffic. To do this, you need to establish your brand in a variety of locations. These locations will offer links to each other, and they will, together,  be the online network that supports your brand.
7.6.1  Owning the Local Market
In the local market being listed on a Directory will enable you to be found in a targeted community.  Being listed on a local directory  allows you to be found by a defined focus group that has an interest in a niche or neighbourhood.
The brilliance of the Targeted Marketing opportunity that inclusion on a Mobi List offers is that it is designed for the mobile phone marketplace.  Phones work on contact lists and being listed on a contact list of a relevant focus group is about as personal as a marketer can get.
When you go online and you research (Google) for answers to keywords and long tail keyword phrases Google  "Geo Locates"  you and it offers results that are skewed to be relevant to your location.    The first thing that most people will say, including me, is that if you search for a local cupcake baker the chances of getting local results that dominate the results is slim. This is because of the ongoing tug-o-war between SEO Professionals and the Search Engines.
This being said one can take steps to Geo Locate yourself. This is important for the following reasons:
Fortunately, you can advise Google on your needs. To do this, you need to add a country code to your search query.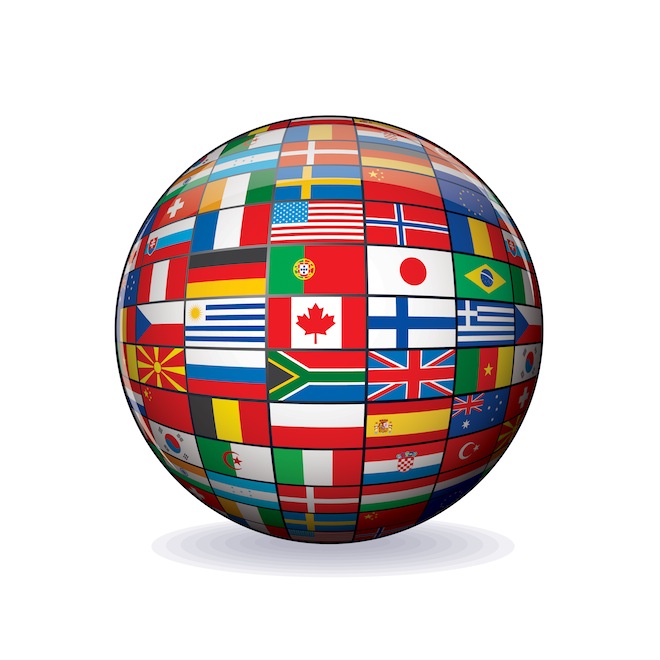 Google defines how you can do country coded search as follows:
7.6.3  Building A Network Platform for your Brand
Being found in a directory is a great first step. After that, you need to use the tools that the directory and site builder provide. You need to establish a working relationship between your core enablers.
The Directory Listing; keep it fresh and keep interesting. Offer flipbooks, Galleries, Polls, Testimonials and most importantly offer DEALS. It is the DEAL that is the "Call to Action" that will excite a click through to your store where the browser can browse products and become a customer.

Youtube; You need to get active on YouTube to establish your brand.

Pinterest; Pin interesting infographics and get some made that feature your business.

Google+; Really? Is the response that I sometimes get. It's just one more base that offers credible backlinks, and it has a loyal following. Try it, you may prefer it.

Blog and share topics on Facebook, LinkedIn and on Twitter
Joining groups or following Blogs is a great way to tap into the online resources available to boost your understanding and wisdom on matters that are pertinent to making money online. In short, you need not "learn the hard way."  
There is a wealth of information available. The most successful strategy to adopt is to commit to learning and share. In your niche, research daily,
learn something, share it on your blog and then promote it by tweeting, e-mailing somebody about it and sharing it on other social media sites like Google+,  Facebook, LinkedIn, and Pinterest.
Search Engine Land; www.searchengineland.com

Distilled; www.distilled.com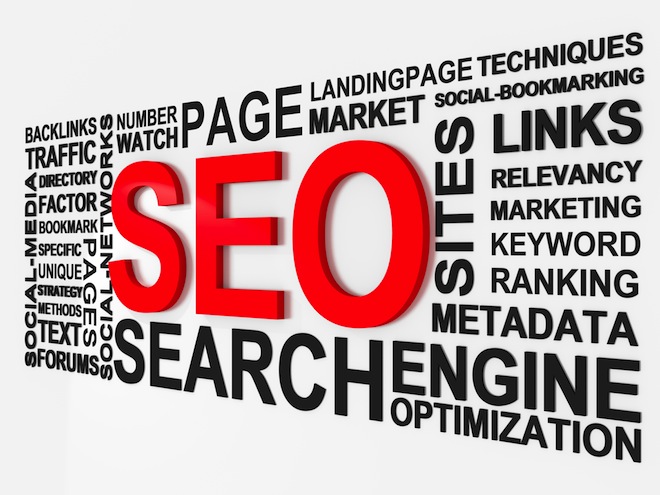 7.6.5   SEO Audits
 
You can establish the state of your SEO with many paid SEO Packages.
Try SEO PowerSuite; www.seopowersuite.com   There is a free version, and it will give you a comprehensive insight to your SEO Health.
 
Find your target keywords.

Check your website's rankings.

Detect on-site issues and fix them.

Optimize your landing pages.

Eliminate harmful links.

Find new backlink sources.

Build quality links

The Package offers the following tools:

A Rank Tracker: Automatic rank tracking & keyword research

WebSite Auditor: Full website & content optimisation.

SEO SpyGlass: In-depth backlink research & anti-penalty link audit.

LinkAssistant: Effective link outreach & link management.

My advice is to not loose sight of the 80/20 rule.

Chasing that last 20% of the recommended Google compliance requirements can drive an SME on a meagre budget and without dedicated SEO professionals nuts!

Keep your sanity and attend to the first 80%.
If you do the above, you will be way ahead of local competitors, and you will find yourself ranked way ahead of where you were.
The extra exposure can be addressed far more easily (see above) with a relevant broad-based presence on YouTube, Other Social Media Sites and by Blogging.
Ok, you have your online store. Now, what? The answer must include the requirement to start marketing.  The following Blogs will offer invaluable advice in this respect:
KissMetrics; https://blog.kissmetrics.com/

Seth Godin's Blog; www.sethgodin.typepad.com

Hubspot Blog:

The categories Marketing, Sales, and Agency are rich in content, and the blog is well worth the visit.

Mixergy; www.mixergy.com/goto/welcome/

Copy Blogger; www.copyblogger.com/blog/

SparringMind; www.sparringmind.com

Quick Sprout; www.quicksprout.com/blog/

Site Building and directory listings
7.6.7   e-Commerce Stores
There are numerous Blogs about running an e-Commerce Store. I suggest that you try: