Word of Mouth
It's a given, word of mouth marketing has worked for centuries.
Simply put, the internet and social media changed the playing field. On average we all have about 338 social media friends. Communication is not per "lick & stick" stamp on an envelope but by sharing comments on a preferred social media platform.
The Hard Facts
The internet is becoming complex and crowded:
There were 1.6 billion websites (down by 100,000 from the year before) and 2 billion blogs in January 2019.

Over 100 thousand domains are registered daily.

There are about 4,4 billion internet users (8,2% in the USA).

These are huge numbers but only 181 million websites are active.

over 1.4 billion websites are inactive.

without big budgets SME websites are not found and that

websites are being abandoned by more and more small to medium-sized businesses...Read more
Owner built sites that are more simple but which

deliver content that is more personal and relevant to users looking for specials, deals, competitions and more

One page websites (aka Landing Pages) that address specific matters are popular.

First-hand engagement (Social media has taught us all to be ourselves and to engage).
Reputations and Referrals
Reputations and referrals grew businesses through one on one networking. The internet and social media made networking faster and it made it easy to engage with large audiences.
Digital marketing with the use of specialised communicators can automate direct engagement and establish online communities that grow businesses.
Business Growth
To grow your business you need to sell more or more often to existing or new customers. Traditionally, you needed to drive traffic to your website. The problem is that there are 3.6 billion (and counting) websites & blogs on the internet so page rank competition for keywords is intense. Couple this with keyword abuse and even highly targeted keyword searches render thousands of search results. The net effect is that many businesses are not found on the internet.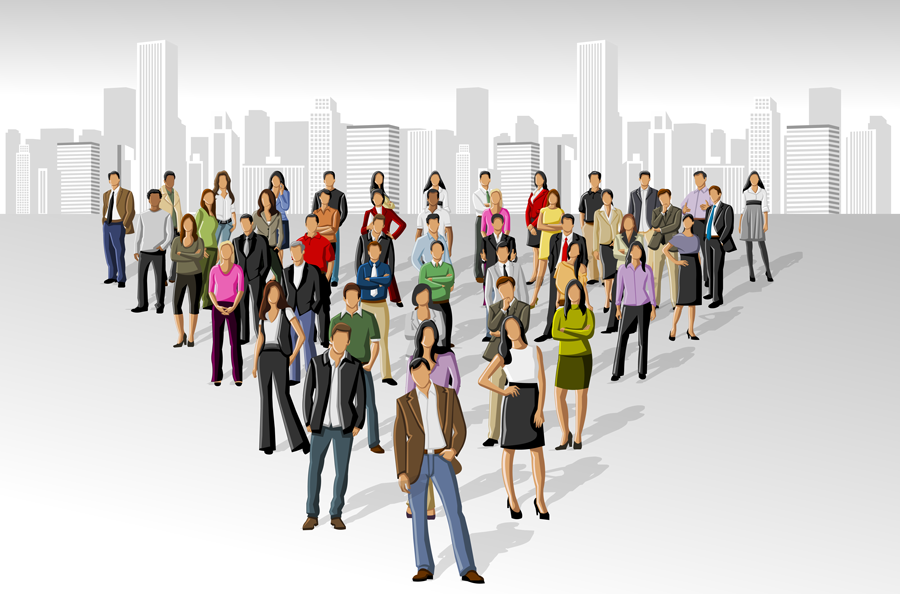 Social Sharing
Statistically, studies have shown that 70% to 86% of us will share when it is worth our while and if it is easy to do. Thus:
· For every 100 customers of yours, if say 70% share with friends on say, Facebook where, on average, they have 338 friends.
· Referrals may then reach: 70% x 338 people x 100 customers = 23,660 referrals in the first step.
· In the next step, the reach explodes but suffice to say that the local reach will be saturated.
Referral Marketing
Word-of-mouth marketing is powerful but there is a science to success.

With a little strategy and a tried and tested roadmap, you should be able to get your customers to grow your business, affordably, effectively and efficiently.

Incentivising customers who become brand advocates works when it is easy to do.

In fact, not only will it increase customer acquisition but it will boost customer retention where customers also reap a reward for sharing.
The Benefits of Customer Led Referral Marketing Campaigns
Referral marketing campaigns generate referrals that result in leads. The more personal the referral the more they are trusted. Loyal customers will have found the value that you offer and this puts them in an ideal position to introduce a friend or business connection to the value that they benefit from. They can introduce "warm leads" that are niche-specific and which have a high chance of conversion to customer status.
The benefits of customer-led referral marketing include leads that:
· Are likely to become loyal customers
The Keys to Loyalty & Referral Marketing Success
Campaigns must be promoted via push and pull channels; push - emails announcing campaigns or which share competition entries & short messaging, pull - button bookmarked communicators, websites, blogs and social media pages

Asking customers to share the value and meaning of purchases that they have made

You have to kick start your campaigns by getting the word out before you can expect participation by way of reviews and sharing

Customers need to be able to easily track loyalty and referral rewards and status plus referring new customers and earning rewards must be easy to do

Reward redemption also needs to be simple and easy to do

Rewards need to be relevant to targeted niche audiences

Deals that customers can gift to a friend are likely to be given to someone who will seek to benefit from the deal and making rewards niche-specific will boost reward relevancy

Maintaining a dynamic portfolio of coupon deals and specials, review and referral rewards, competitions, VIP events, etc will maintain interest in the campaigns

The ability to park a deal for later use will significantly boost deal acquisition as while it may be relevant it may not be needed immediately

Social sharing must be easy; customers must be able to easily access a sharable reward on their phones and PC's

Reward qualification criteria must be easily understood and simple
Coupons, Loyalty & Referrals
As a norm, coupons attract bargain hunters who move to the next available bargain and thus are unlikely to become loyal customers.
Niche-specific, coupons relevant to loyal customers that are shareable are a completely different story. They brilliantly give customers something that is easily sharable and easily understood.
Understanding who your customers are, what your products mean to them and what they want from you is key to customer retention/loyalty.
In short, delighted customers are likely to be loyal.
Customer demographics are likely to play a huge role in finding what they need and desire. Examples include; age, gender, marital status, children (if any), occupation, income, education, disabilities, etc
Customer psychographics too plays a role in defining desired target markets. Matters such as habits, hobbies, values, interests and behaviours. Preferred activities (dancing, parachuting), entertainment (eg movie lovers vs sports addicts), food (eg vegetarian, healthy, convenience), drink (only non-alcoholic drinks, no fizzy drinks) and politics. Sources of joy, pleasure, delight, happiness, excitement, hope, affection, amusement, interest and surprise.
People buy to solve problems, to meet aspirations, to feed emotional drivers and more.
Understanding the demographics and psychographics are key to defining target markets but as importantly they are key to customer segmentation, retention and segmentation.
Loyalty programmes are often based on sales volume. This is likely as it has been the foundation for loyalty programmes for decades. Consider using demographics and psychographics to segment customers to enable targeted reward relevancy and use milestone rewards to rank and reward customers for purchases in each segment.
The seamless integration of coupon, loyalty and referral marketing creates the synergy that underlies the success of the strategy. It makes referral rewards an integrated part of the customer experience as it enables it to be seen to reward customers for their support rather than it being seen as a "beneficial evil!"
Referral tactic variation not only keeps it dynamic but it maintains interest. Refer-a-friend, two-way and mention-me campaigns, as well as VIP events, early access to sales and new product launches, etc, enables one to maintain interest while maintaining engagement.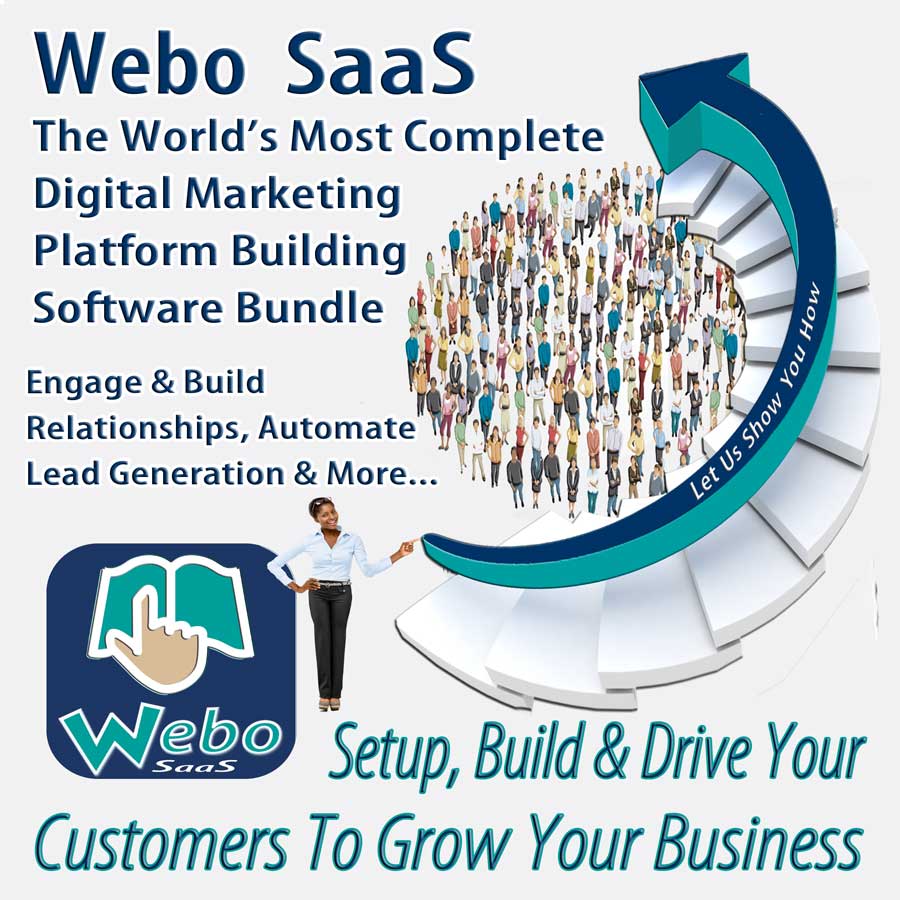 The Webo SaaS Upgrade: What We Offer
A free Listing that features your contact information, a map and a full unrestricted WYSIWYG webpage for text images and video.

A listing upgrade at a deal price of R100 pm that facilitates deal promotion. links to galleries, blogs and a wide range of promotional functionality.

The Webo SaaS at R1,250 pm ( with a permanent monthly discount of R800 for the 1st 100 to sign-up as a part of a WhatsGood Communicator launch (Currently the Westville Communicator has just been launched)

All the tools needed to build highly engaged audiences and leads

Every customer gets a private online loyalty account

Digital coupon creation and promotion is easy

On phone coupon, voucher, ticket, etc acquisition and redemption is easily managed on a PC or phone

Offline (print and present rewards/vouchers) are easily created, distributed and managed

Enrollment, transaction tracking and reward parking is easy

Coupon and terms & conditions templates are available and customisation is easy.

Unlimited landing pages, quiz pages, signup pages and many more specialist content managers that can be password protected, independent or integrated with a PC and Mobi communicators are available as are blogs, websites and eCommerce platforms that are fully integrated with social media

Customers can easily add and edit their reviews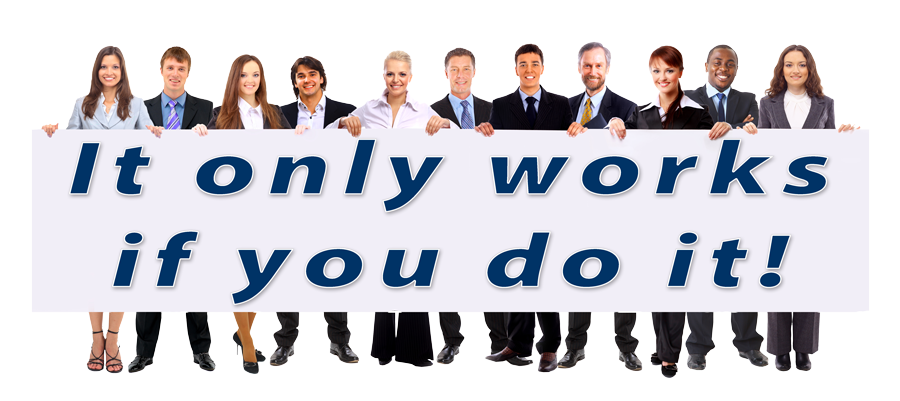 Please remember that it is not only the tools that make it happen, you have to drive it but the Webo Academy is there to navigate you to success using tried and tested roadmaps. If you're short of time we can do it all for you but given time, we should rather show you how, as it is easy and better for you to engage in your conversations with customers.