24/7 Site Security Provided By::
Refer-A-Friend

Reward Programme
PRICING
I'm ready to build my loyalty rewards programme on the
all-in-one Webo SaaS online marketing platform that
gets my customers to grow my business.
Try it free with full SaaS Access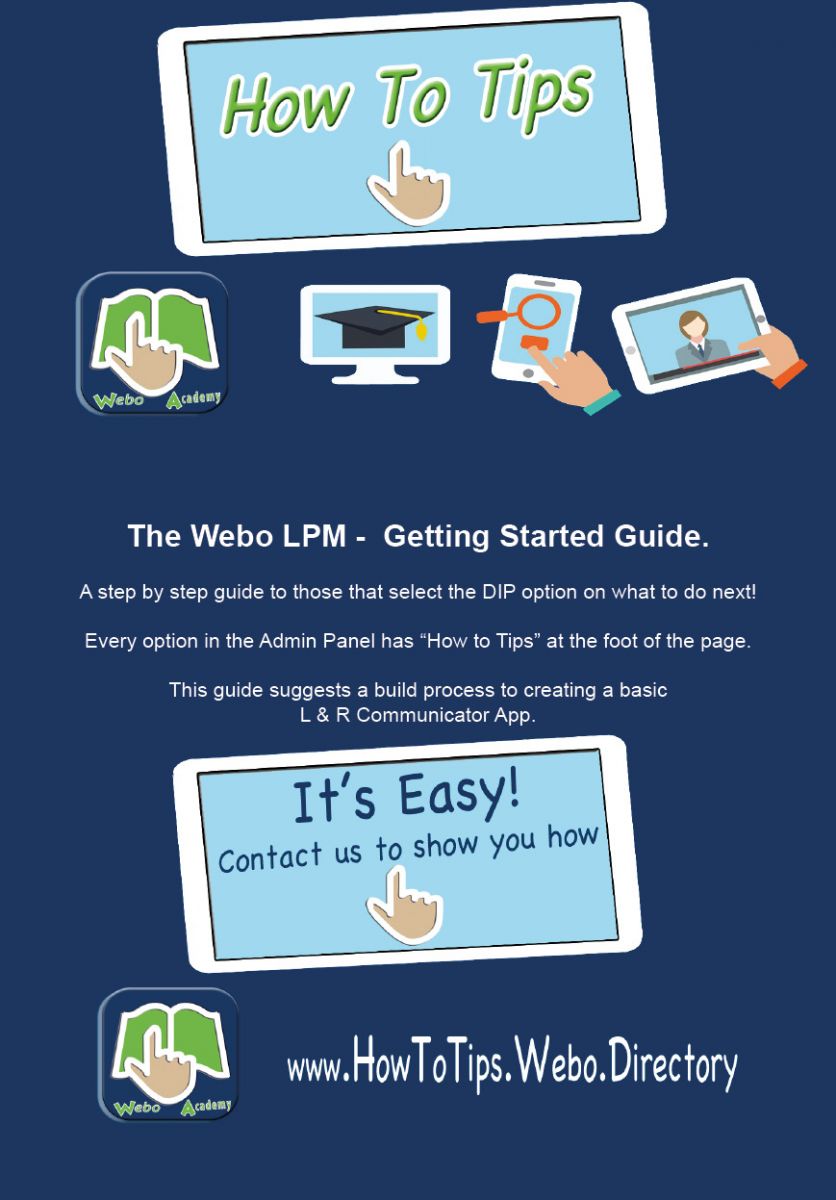 If you are new to the Webo SaaS we recommend that you download and review our How To eBook:
Click Here toView it online
Click here to Download the eBook
You have signed up and are building your Free Trial LPM App.
If you would like us to review your progress sign up for a review
HERE.
Referral Marketing Statistics

The Free Trial is Free for 14 Days

R2,745)

$183*

* Higher Advert Budgets in the USA, Canada, UK, EU & Aus may be needed.

From Time to Time we Reward New Subscribers to the Webo SaaS with a Promo Deal.

Complete the 8 question Quiz at https://quiz.webo.directory, submit and sign up for the 14 Day Free Trial and we will contact you about any Promotional Pricing that may be available.
All Packages are available as Pay-As-You-Go Membership Upgrades in Your Free Trial Membership Account Administration Panel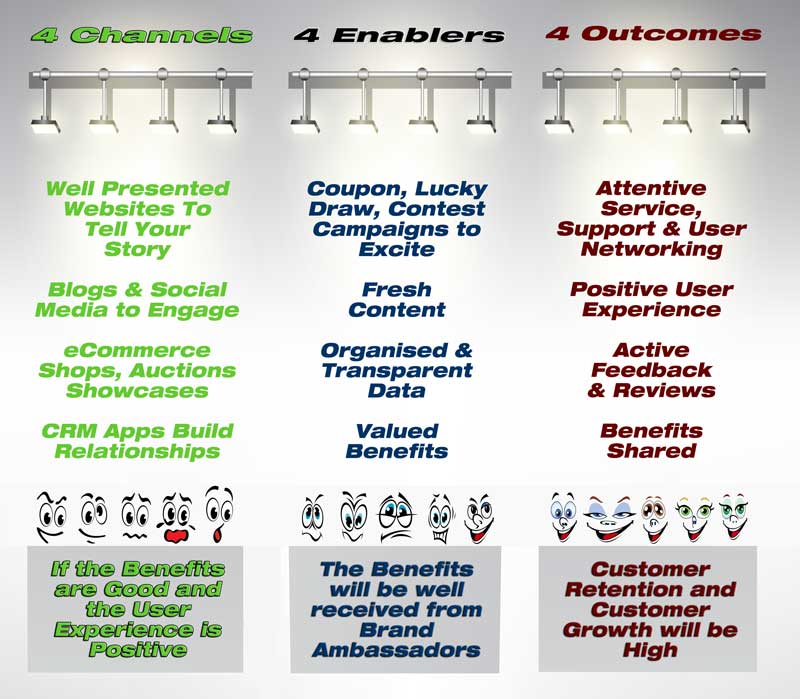 What do you get with the SaaS (Software as a Service) package?
.

At the Core, the Webo SaaS has four marketing channels; websites, apps, blogs and integrated social media pages. These channels promote four customer communicators. The options are the following:

Websites & Stores

Viral Blogs

Communicator Apps

Social Media Integration

Link & List

Communicator

WhatsGood

Communicator

Meetings

Communicator

Reputation &

Referral Marketing

---

The detail with illustrative examples of each of the above are set out below.

The Webo SaaS has been called the most comprehensive digital marketing toolkit in the world.

Founded in 2004 it has grown to what it is today.

We have bundled all of the above options into one package.

The idea is to use what you need and know that you will be able to offer advanced presentation and content management functionality.

Relax... scroll through the options and grow your digital marketing package over time.

There is a fast track - let us show you how.

In short, we offer and automate the social media tools used to build highly engaged audiences and leads.

The Webo SaaS Bundle offers an amazing opportunity to Digital Markers and wannabe Digital Marketers to setup, build and drive reputation and referral marketing campaigns.

Start by building a fast track campaign that is followed with the implementation of an internationally tried and tested roadmap that works for all kinds of businesses in a variety of industries and professions.

Once built, brainstorm your needs and begin the journey to a comprehensive online digital marketing platform.

The Webo SaaS Bundle Includes;

Membership of the Webo Academy Online Support Group

The Reputation & Referral SaaS App Builder

Private Loyalty Accounts for every Customer

Bundle Bonus Modules

The Coupon Marketing App Builder

The Loyalty Marketing App Builder

The Webo Website Builder

The Webo Store Builder

The Webo Viral Blog Builder

The Webo Intelligent Quizpage Builder

The Webo eBook / Powerpoint Page Presenter

The Webo Image / Video Album Presenters

The Webo Link & List (Info) App Builder

The Webo WhatsGood App Builder

The Webo Online Meeting Rooms Builder

The PC or Phone Meeting Pack App Builder

The Webo Landing Page Builder

The Webo Signup Page Builder

Plus Many Content Presentation Aids eg.

Rotators, Slide Shows, Gif Builders, Pricing/Quote Calculators, etc.

Full access to the internationally acclaimed Performance enhancement Programme

plus an Implementation Manual that has achieved turnarounds considered impossible by international audit firms.

Online Build Support:

Online Meeting Rooms, Live Webinar and QA Video Conferencing /Coachin

g

​

IF YOU WANT TO DIG DEEP AND SEE THE FUNCTIONALITY

SELECT THE OPTION BELOW AND SEE THE HEADINGS IN THE ADMIN PANEL

ALTERNATIVELY, TO SEE THE BUILDERS IN ACTION,

SELECT AN EG BELOW TO SEE A SITE BUILT WITH THIS FUNCTIONALITY

Viral Blog Builder & Hosting, eg:

Blog

.

You are guaranteed a 14 Day Free Trial. Within the first seven days we reward decision makers that take action a promo deal, that you would have been introduced to, on the promotional advert. If you do not have a Promo Code use the code DTHT when you sign up. This will give you 50% off for each successful referral that you make. So you pay, 50% after 1 referral, 25% afeter 2 referrals etc. This excludes audience builder fees.

Click the free trial button on the left to signup.
/div>
Is Your Website Buried among the 3.6 billion websites & blogs on the Internet?
Getting your Customers to refer you to their crowd
means that you go around the problem of SEO & Page Rankings.
Why could Reputation and Referral rewards fail to make participation irresistible?

Key to reward success is reward relevancy.

There is a lot of truth in the addage: "What is good for the Goose is not good for the Gander."

Offering awesome rewards that do not appeal to a customer is not going to be an incentive.

It is simple, get to know your customers and segment them into groups that are like minded and they will "row your boat to success!"

Key to the Success of Digital Marketing

Key to the Success of Digital Marketing with the Webo SaaS is
Webo
Demo LPM Apps

Webo eBooks

Support/Contact